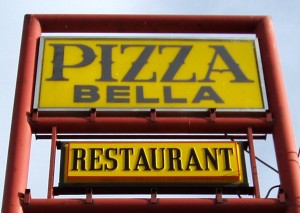 Welcome to Pizza Bella Restaurant in Delta Junction, Alaska. Our family-owned business has been serving Delta Junction families and curious Alaska tourists since 1977!
Want to try something new and delicious, fresh from our imaginations? Try our new specialty dinners you'll always wonder what's next!
Litsa knows how to make your life a little more special by warming your heart and your belly with delicious Greek classics.
Our telephone number for to-go orders is 907-895-4841 and 907-895-4524.
Summer Hours Schedule: June 1st through September 15th
4PM – 1oPM Monday through Saturday, closed Sunday.
Winter Hours Schedule: September 16th through May 30th
4PM – 9PM Monday through Saturday, closed Sunday.
We are open Monday through Saturday, we are closed Sundays.  We are closed for major holidays including Thanksgiving, Christmas Eve and Christmas Day, New Year Eve and New Year's Day. Please call to check.
See Pizza Bella Restaurant on Facebook for updates!
Please view our menu and see our location!